Explore Our Finest Organic Collection
Belladonna Organic Herbs and Spices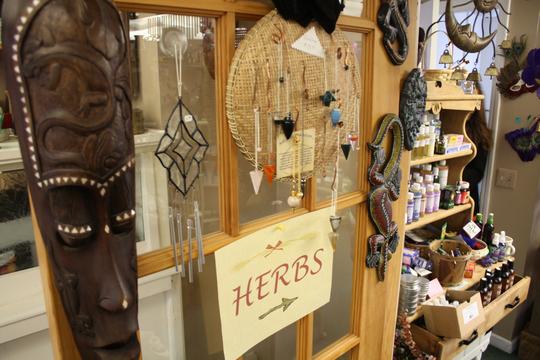 Organic Herbs and Spices at Belladonna Herbs
I personally guarantee freshness, flavor, and quality! You can purchase our spices by the ounce or by the pound. We frequently add to our spice selection.
If something you would like is not listed, please let us know, we will be happy to order it for you. Please allow 10 days for special orders or large quantities. Herbs and Spices are available whole or powdered.
Allspice
Anise Seed
Anise Star
Ancho Chili Powder
Asafoetida Powder
Annatto Seed
Basil
Bay Leaf
Caraway Seed
Cardamom Pods
Cardamom Seed
Cayenne Pepper
Celery Seed
Chervil Leaf
Chili Flakes
Chili Peppers Whole
Chili Powder
Chipotle Pepper
Chives
Cilantro Leaf
Cinnamon Powder
Cinnamon Sticks
Cloves
Coriander seeds
Cumin Seed
Curry Powder
Celery Flakes/Seed
Cocoa Butter Drops
Coriander
Dill Seed
Dill Weed
Fennel Seed
Fenugreek Seed
Greek Seasoning
Garam Masala
Garlic Granules
Garlic Powder
Ginger
Habanero Powder
Herbs De Provence
Italian Seasoning
Kola Nut Powder
Lemon Pepper
Lemon Peel
Marjoram
Mustard Powder
Mustard Seed
Mexican Oregano
Nutmeg Powder
Nutmeg Whole
Onion Powder
Oregano
Orange Peel
Paprika
Paprika Hungarian
Paprika Smoked
Parsley
Peppercorns
~ Black, Rainbow, White, Green, and Pink
Poppy Seed
Rosemary Leaf
Sage leaf
~ Rubbed
Salt
~ Himalayan Pink, Hiwa Kai (Hawaii), Sel Gris (France)
Savory Summer
Sesame Seed Black/White
Tarragon
Turmeric
Thyme
Vanilla Beans
Alfalfa Leaf
Ashwagandha Root
Arnica Flowers
Alkanet Root
Angelica Root
Astragalus Root
Bee's Wax
Bilberry Leaf
Bentonite Clay
Black Cohosh
Bladderwrack
Blessed Thistle
Blue Cohosh
Boneset
Burdock Root
Buckthorn Bark
Benzoin Gum Powder
Bloodroot
Borage Leaf&flower
Brewers Yeast
Butchers Broom
Calamus Root
Calendula Flowers
Calendula Flowers
Cascara Sagrada
Cat's Claw
Catnip Leaf
Chamomile Flowers
Chaparral
Chicory Root
Cleavers
Coltsfoot
Clubmoss Herb
Comfrey Leaf/Root
Cornsilk
Cramp Bark
California Poppy
Chickweed
Chrysanthemum Flowers
Dandelion Leaf/Root
Dong Quai
Dulse Leaf
Damiana Leaf
Devils Claw
Diotomaceous Earth
Echinacea Leaf/Root
Elder Flowers
Elecampane
Eucalyptus
Eyebright
Elderberry
Elderberry Flowers
Eleuthero Root
Fenugreek Seed
Feverfew
Fo-ti Root
Guarana
Ginkgo Leaf
Ginseng
Goldenrod
Goldenseal Root
Goji Berry
Hawthorn Berries
Hibiscus Flowers
Hops
Horney Goat Weed
Hyssop
Holy Basil
Horehound
Hydrangea Root
Icelandic Moss
Irish Moss
Jasmine
Kaolin Clay
Kava Kava
Kelp Powder
Lemon Balm
Lemon Grass
Lemon Verbena
Lettuce Leaf
Linden Flower
Maca Root
Mandrake Root
Marjoram Leaf
Marshmallow Root
Milk Thistle
Mullein Leaf
Mugwort
Muira Puama
Meadowsweet
Moringa Leaf
Neem Leaf
Nigella Seed
Oatstraw
Orris Root
Oregon Grape Root
Pau D'Arco
Passion Flower
Patchouli
Pennyroyal Leaf
Peppermint Leaf
Pipsissewa
Plantain
Psyllium Seed/Powder
Papaya Leaf
Peony Root
Queen of the Meadow
Quassia Wood
Rue
​Rhodiola Root
Red Raspberry
Rhubarb Root
Rose Petals
Rosehips
Red Clover
Sage/Desert
Sage/White
Sandalwood
Sarsaparilla
Sassafras Root
St. John's Wort
Scullcap Leaf
Saw Palmetto Berry
Senna Leaf
Shave grass
Sheep Sorrel
Shepherd's Purse
Slippery Elm
Spearmint
Squawvine
Suma
Summer Savory
Sweetgrass Braids
Schisandra Berry
Soapwort
Soapnut Shells
Spiralina Powder
Sumac Berry
Tansy
Triphala
Uva Ursi
Valerian Root
Vervain
Violet Leaf
Wild Cherry Bark
White Willow Bark
Leaf
Wood Betony
Wormwood
Walnut Hull/Leaf
White Oak Bark
Wild Yam Bark
Xanthan Gum Powder
Yarrow Flower
Yellow dock
Yerba Mate
Yohimbe Bark
Yarrow Flowers
Yucca Powder
Assam
Butterfly Pea Flower
Chai
~ Black, Green, Herbal
Darjelling
Earl Grey
English Breakfast
Genmaicha
Gunpowder Green
Honeybush
Jasmine
Kukicha
Lapsang Souchong
Oolong
Pu'erh
Rooibos
Sencha Leaf
Tulsi
Yerba Mate
~ Green & Roasted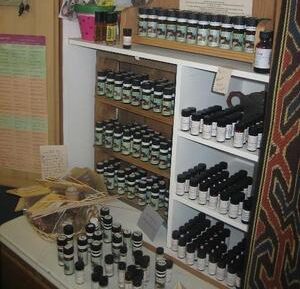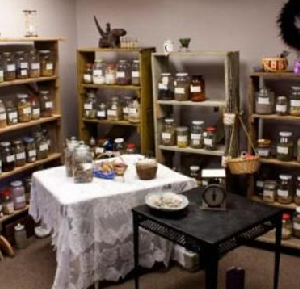 Open your home and life to the wonders of nature's essential scents. Let our essential oils bring you down to earth.
Basil, Bergamot, Cajeput, Chamomile, Cinnamon, Clary Sage, Clove, Coriander, Eucalyptus, Firn Needle, Frankincense, Geranium, Grapefruit, Lavender, Lemon, Lemongrass, Mandarin, Myrrh, Neroli, Orange, Patchouli, Peppermint, Petitgrain, Pine, Rose, Rosemary, Thyme, Tea Tree, Vetiver, Wormwood, Ylang Ylang....... + more